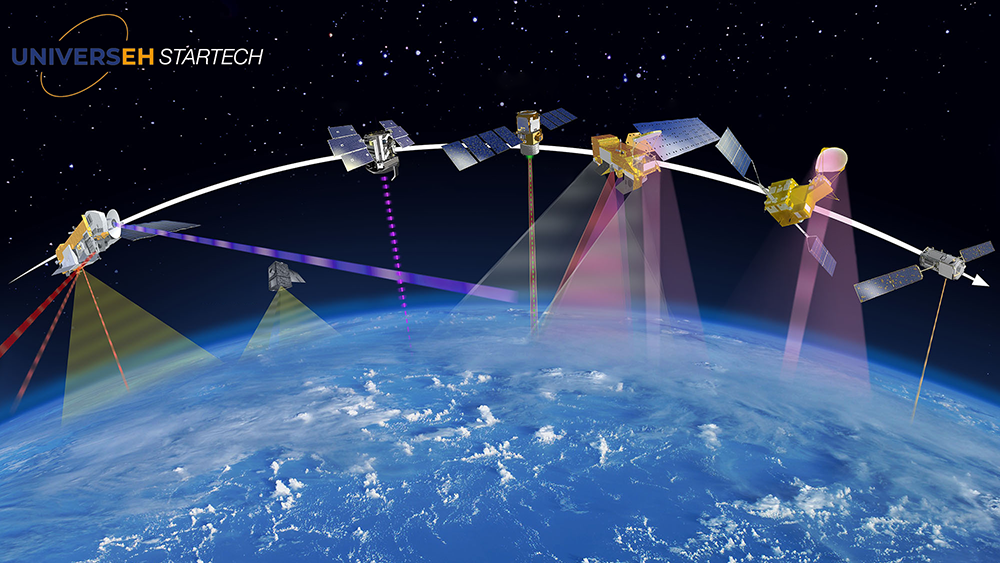 Do you have the knowledge and experience to want to be part of a team that develops an idea that uses Earth observation data? Challenge yourself, apply and become part of an interdisciplinary team that goes through the intensive Startech program.

Startech aims at coaching students towards the spirit of innovation. 20-25 selected students from all UNIVERSEH partners will be mixed to create five multidisciplinary teams with broad knowledge and competence. All teams will select an idea that uses Earth observation data (e.g. a new application to help to monitor the gas pollution in the seas).
The Startech program is designed as an intensive one week experience; they should develop their idea into a marketable prototype/product/project. During the week, teams go through lectures, interact with business coaches and experts to build a set of crucial skills when creating new projects, new research directions or a new company. Lectures include creativity, business models, canvas, lean startup, IP, pitching, etc. Throughout the process, students are accompanied by teachers and by several experts. At the end of the training, the students pitch their project in front of a jury.
STARTECH Event Autumn 2021
Twenty European students from the consortium were selected to participate to the Universeh Startech. The COVID pandemia did not affect the running of the training program. The training was hosted by the teacher training school (INSPE department) of Université Toulouse Jean-Jaurès of UT partner. Students developed new ideas of applications; their pitches were recorded and presented in front of a jury.
STARTECH Event Autumn 2022
About 25 students from the UNIVERSEH partners will be selected to attend the second UNIVERSEH Startech event hosted by the Luleå University of Technology in Kiruna Space Campus Oct 10-14.
The event takes place at Space Campus in Kiruna. During the week, the Space Innovation Forum is also held, where you as a participant have the opportunity to meet both researchers and companies from the space industry.